This post describes how to implement Mollie payments in your ASP.NET MVC Web application.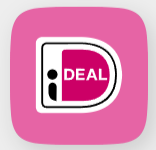 Begin by setting up an account at my.mollie.com. Ensure that you fully complete the registration process, which includes adding at least one payment method.
Following this, launch Visual Studio (or Visual Studio Code) and create a new MVC web application. The next step is to integrate the Mollie API. Do this by adding the NuGet package 'Mollie.Api'. As of the writing of this post, the current version is 3.3.0.
Continue reading