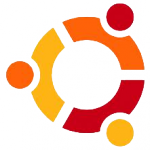 Ever missed the minimize and maximize buttons on your Ubuntu gnome installation? In this post I show you how you can easily add them to your Gnome installation. All you need is the dconf-editor (use apt-get install to install it if you have not already done so):
Open the dconf-editor and navigate to "org -> gnome -> shell -> override". Select the button layout item and change its value from ":close" to "menu,:close,minimize,maximize".
The menu is placed left and the items to the right of the column are positioned right on the window bar.
The GUI is immediately updated with your changes.