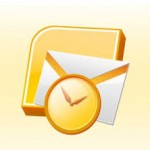 Did you ever want to import messages in the EML format to outlook and could not find an easy way to do this? This post describes the step to take, and the software to use, to make such a conversion easy.
You can add these EML files to your PST file with the help of OutlookFreeware.com Utilities. It lets you select the EML files to store and the destination location in Outlook. Works very good and its completely free (only needs registration).
Goto http://www.outlookfreeware.com/en/products/all/OutlookMessagesImportEML/ to get a copy. You will also need the "OutlookFreeware.com Runtime".